Suffering from
WordPress Hosting Pains?
We've got the cure.
Move your site to WP Hosting and enjoy Australia's best WordPress hosting tech and exceptional support.
We own our own cloud, based in Australian data centres

100% Australian Support Team (we don't outsource any aspect of our operations)

Enterprise-grade hardware – tuned for WordPress

GZIP, HTTP/2, PHP7+, MariaDB, plus many in-house network and server side optimisations and security tweaks

"Always On" DDoS protection and nightly file & DB backups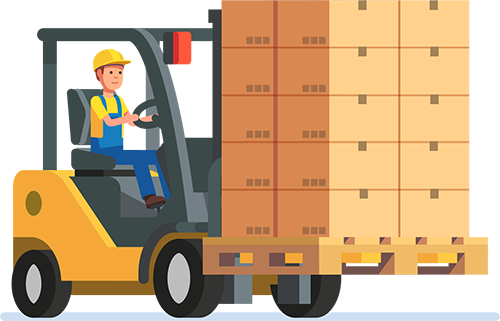 We're independent, 100% Australian and have been hosting WordPress websites (and only WordPress websites) since 2008.

We'll migrate your website for free
We'll do it manually, because things tend to break when you try to automate the migration process.
Conditions apply, of course, so please read our terms or get in touch to discuss your current set up.
Interested? What are you after?
WordPress Hosting
Secure, rock solid and scalable WordPress
hosting.
Order below…
Dedicated Servers
Managed virtual dedicated server solutions for high demand WordPress websites.
Migrating Multiple Websites

Earn more revenue and access additional resources as a Reseller or Referral Partner.
To Discuss Hosting Options

We're more than happy to discuss your specific requirements.
Start Up
Business
Corporate

Starter Up

Start Up

Personal, Startup or NFP

$19/ mth

Business

Business

Small to Medium Business

$29/ mth

Corporate

Corporate

High Resource or E-commerce

$49/ mth

SSD Storage

Start Up

5GB (5000 MBytes)

Business

10GB (10000 MBytes)

Corporate

20GB (20000 MBytes)
Traffic

Start Up

Unlimited

Business

Unlimited

Corporate

Unlimited
Backups

Start Up

Daily (15 Days)

Business

Daily (30 Days)

Corporate

Daily (45 Days)
FTP/FTPS

Start Up

Business

Corporate

SSH Access

Start Up

Business

Corporate

Alias Domains

Start Up

Unlimited

Business

Unlimited

Corporate

Unlimited

Sub-Domains

Start Up

Business

Unlimited

Corporate

Unlimited

Maximum WP Installs

Start Up

1 Included

Business

1 Included (3 max)

Corporate

1 Included (5 max)

1 Click Staging

Start Up

Business

Corporate

CDN Compatible

Start Up

Business

Corporate

G-Suite Compatible

Start Up

Business

Corporate

Office365 Compatible

Start Up

Business

Corporate

HTTP/2

Start Up

Business

Corporate

PHP7+

Start Up

Business

Corporate

MariaDB

Start Up

Business

Corporate

Gzip

Start Up

Business

Corporate

No Overage Charges

Start Up

Business

Corporate

Malware Scanning

Dedicated Basic

Dedicated Advanced

Dedicated Extreme

DDoS Protection

Dedicated Basic

Dedicated Advanced

Dedicated Extreme

Server Location

Start Up

Australia

Business

Australia

Corporate

Australia

Order Now


Order Now


Order Now

Support Features

Start Up

Business

Corporate

Live Chat

Start Up

Business

Corporate

Email Support

Start Up

Business

Corporate

Ticket Support

Start Up

Business

Corporate

Phone Support

Start Up

Business

Corporate

Free Inbound Migration

Start Up

Business

Corporate
Extras
| | |
| --- | --- |
| Addon Domains (add an additional website to your hosting package) | $5/month |
| Dedicated IP Address | $9/month |
We get a whole lot of love…
Seriously if you are looking for a new web host you need to try @wphosting - Nothing is ever too much trouble for them help wise!

— Kylie Meller (@duosista) February 24, 2017
Once again your tech support guys rock @wphosting I am seriously impressed and thankful !!😍😍

— Julie Pianto (@juliepianto) 9 Oct 2017
@wphosting Your team is amazing. Just switched to your hosting service and so impressed with support. Awesome! Thank you.

— Fiona White (@TheFionaZone) October 6, 2016
@wphosting I absolutely love your support & hosting! I highly recommend these guys to everyone they are AMAZING! You wont find better!

— Nourish_Wholefoods (@Nourish2016) November 22, 2016
Want THE best WordPress hosting ever? @wphosting really live up to their claim of being Customer Service Rockstars. Thanks for the help!

— Shân Watts (@inspireddepths) August 7, 2013