Speed. Security. Scalability.
High-performance hosting for Australian WooCommerce stores
Our Virtual Dedicated Servers deliver the performance Australian WooCommerce stores need to attract, convert and fulfill more sales orders.
Working directly with WooCommerce developers, we aim to make web pages load fast to maximise conversion rates. Want to see an example? Scroll down.
Is your WooCommerce store running slow?

Tuned for WooCommerce
One size doesn't fit all: the tech for hosting transactional websites needs to cater for many concurrent processes, spikes in demand, rock solid security and deliver speed.

Expert Local Support
Our team is based in Melbourne, have been supporting WordPress websites since 2008 and are passionate about making WooCommerce stores load seriously fast.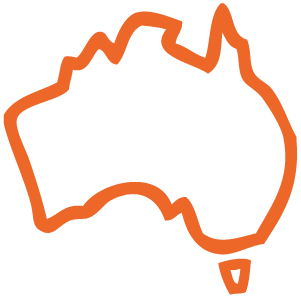 100% Australian
We own our own network in Australian data centers and don't offshore any aspect of our operations. Your data is safe with us.
"Nearly half of web users expect a site to load in 2 seconds or less, and they tend to abandon a site that isn't loaded within 3 seconds"
How fast is fast?
The Australian Bullion Company website is hosted on a Virtual Dedicated Server to ensure prospective customers are not left waiting.
We worked with their digital agency to fine tune the hosting environment and optimise WooCommerce for speed and security. The results are… gold!


We'll migrate your WooCommerce store for free
We'll plan it to ensure there is no downtime and that your order history is carried over in one piece.
Request a free, no obligation review
We'll carry out the following tests on your WooCommerce store and report back within 24 hours.
Measure your store's page load times

Identify any bottlenecks slowing your page down

Check your hosting environment and how it performs