Advanced Spam Filtering
Stop 99% spam from reaching your mailbox and protect against nasty malware

Stop 99.9% of spam
Our advanced spam filtering service stops spam and malware before it even hits the mail server.

Email continuity protection
Our filtering servers will spool mail in the event of a mail server outage and deliver it once it's back online.

Real-time threat updates
Our threat database is continuously updated to ensure protection from even the newest threats.
Fight spam with Advanced Spam Filtering
Our advanced anti-spam and virus filter is a "must have" for any email intensive organisation today. Our spam filters block 99.9% of spam, viruses and malware, keeping your email account clean and safe – and it's available even if we don't host your email.
Advanced Spam Filtering
$9/mth
Unlimited Mailboxes (per domain)

Spam Protection

Virus Protection

Spam Quarantine

Custom Filtering Rules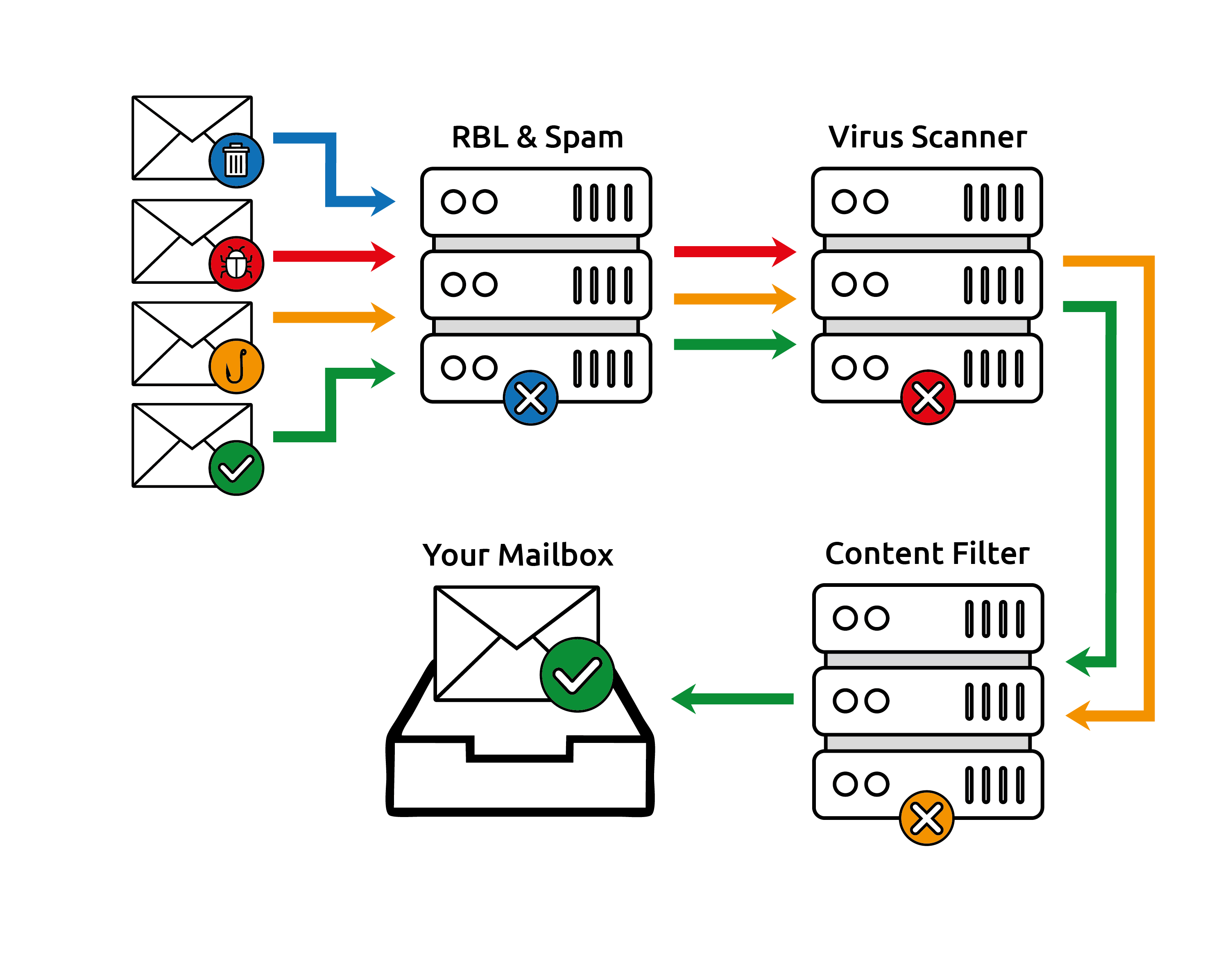 Stops Phishing & Spoofing
A phishing attack is an attack wherein the sender tries to trick the recipient into giving up sensitive information resulting in financial gain for the sender. Spoofing is impersonating someone else in order to trick the recipient into doing something that they might not ordinarily do.
Stop Viruses, Malware & Spyware
Viruses, malware and spyware can lead to your PC running slower, data corruption, instability or even financial loss.
Stops Annoying Spam
Your mailbox will be cleaner and you will be more productive, as you won't need to waste time manually deleting annoying spam messages.
Spam Filtering Frequently Asked Questions

Need Help?
Secure, rock solid and scalable WordPress hosting, backed by awesome support.

Question?
Our quick facts section contains answers to common pre-sales questions to help get you started

Contact Us
Have a sales or general question about our services? Get in touch with us, we'd love to hear from you!