Here's just a small sample of testimonials we've received over the years. If you have a testimonial you'd like to share with us, please email it to feedback@wphosting.com.au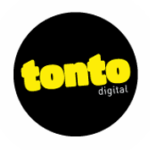 After wasting hours of my life trying to make the hosting headache go away, I discovered the team at WP Hosting. Skeptical of all hosting companies who claim to have excellent support, I gave them a shot and have never looked back. Hosting headache gone forever, I am now free to get on with growing my business. Excellent service and outstanding support. It's guys like this who you want to have in your corner.
Troy Dean, Tonto Digital
When Mortgage Choice decided to launch a corporate blog, we wanted to be up and running as quickly and efficiently as possible. We briefly considered our current website hosting company to host our blog but I very rapidly realised it was going to be all too difficult to go down that path. A quick Google search provided us with a number of alternative providers and we decided to use WP Hosting.
I have been delighted by the service we've received from WP Hosting – thank you for getting our blog up and running so quickly. I continue to be amazed and delighted by your customer service and technical support – your people are always responsive, knowledgeable and extremely helpful!
WP Hosting is also a very competitively-priced blog hosting solution. I still can't believe my luck that we stumbled across you – you are officially one of my top 3 suppliers! Thanks again.
Diane Leonard, Mortgage Choice
I have dealt with a several web hosting providers over the years with helping people / businesses set up their websites and I can claim that WP Hosting is by far the most superior in it's service. Not only did they have automatic set-up guides provided and software so I could start designing the word-press website almost immediately, they were most helpful whenever I had a query and I had an immediate response (via phone or email) or a response within a very short time after!
I changed from another provider for this particular business as the other was absolutely terrible from the start, with not even being able to get to technical support for 4 days despite them claiming 24/7 technical support! WP Hosting have gone over and above their claims on their website with the service they provide, which is absolutely fantastic and very rare! I have no hesitation recommending WP Hosting to anyone.
Kathryn, SO Dental Surgery
Integrati Marketing Consulting has been a satisfied customer of WP Hosting Australia since Integrati's inception in 2009. We needed the support of a hosting company that not only understood WordPress but could also add value with technical insights and rapid support to help us maintain our business' online presence.
With WP Hosting Australia not only did we get this support and service but we feel like they are part of our team. What is exceptional is the service; it really is par excellence, we know we have a trusted hosting service provider with WP Hosting Australia, trust us, you can trust them!
Clinton, Marketing Director, Integrati Marketing Consulting
WP Hosting have been so easy to deal with, nothing was too much trouble for them! They listened to exactly what I wanted and were available to chat on the phone whenever I needed. They replied to my emails and queries quickly which is great!
I would definitely recommend them, their service has been professional, friendly and very helpful! Thanks so much for my new blog site, I'm really happy, it's exactly what I was after.
Sophie, SilverEdge Photography
We have dealt with a number of website hosting companies over the years but none have provided the unbelievable customer service that WP Hosting have. This company continually goes over and above what would be expected and I will be recommending them to any company that is looking for excellent service and reliability when it comes to hosting their site.
Sar Rooney BHSc., ND., DC., DASc., GDSc. (Hons), MATMS, MNHAA, MHATO – Earth Medicine