You should know by now that website speed is important. But what you may not know is how your slow page loading times are affecting your WooCommerce shop's bottom line.
Did you know that 47% of consumers expect your web pages to load in 2 seconds or less, and that 40% of people will abandon your site if it takes more than 3 seconds to load?
Not to mention, a one second delay can reduce your site's conversion rate by as much as 7%.
These stats show that you should focus on the speed and performance of your WooCommerce store if you want to succeed. So, to help you make your WooCommerce shop run faster than ever, check out these simple tips that you can implement on your website starting right now.
1. Use a well-coded theme
One of the benefits of using the WordPress CMS is that there are tons of free and premium themes available. The problem is, many online shop owners don't know how to discern between a high-quality WooCommerce theme and a poorly coded one.
To make sure your WooCommerce theme is well-coded, follow these guidelines:
If you're not sure which WooCommerce theme to use, use the official WooCommerce theme Storefront.
Storefront has the design and functionality you need to create a stunning online shop, without all the bloated code dragging your website down.
2. Watch out for plugin use
It's tempting to want to install every WordPress plugin you find on your website. However, installing too many plugins can drag down its speed and performance. Though there is no set number of plugins you should or shouldn't install on your site, there are some things to think about before going plugin crazy:
Lastly, uninstall any plugins on your WooCommerce site that you're no longer using.
3. Monitor site speed
We've already mentioned the importance of monitoring your WooCommerce shop's speed. Now, let's take a look at how some of these free online speed tools work.
To use Google PageSpeed Insights, just enter your site's URL into the analyze bar.

Here, you'll see your site's speed on both a desktop and mobile device. Plus, get recommendations on how to fix any speed issues.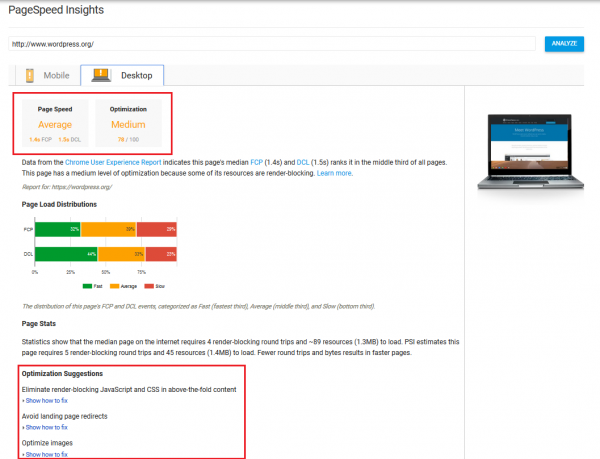 To check the speed of your site on mobile devices, use Test My Site.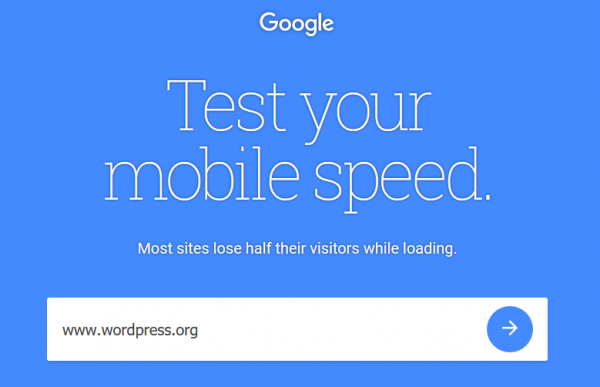 The results show you how many seconds it takes your mobile site to load. On the next few pages, you'll also see how your mobile site compares to others and how you can reduce your loading time.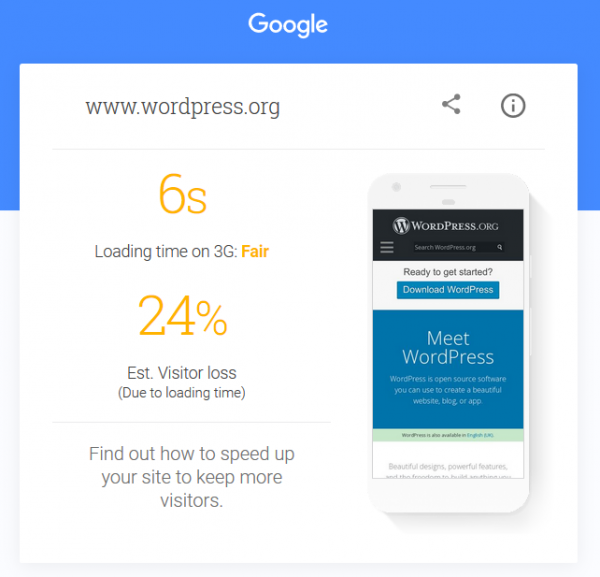 If you want to see how fast your website loads and learn actionable ways to optimise it, use GTmetrix. Features include PageSpeed, YSlow scores, 'Waterfall' chart and a request-by-request visualization of the page load.

One of the most popular website performance analysers, GTmetrix provides a summary of key performance indicators. You'll receive a grade and find out what the results mean and how to make improvements.
No matter which tool you use, make sure you do it consistently to catch any problems early before they start affecting your bottom line.
4. Secure your website
Website security is one of the most important things you can do to protect your site and make sure it runs fast.
Here are some quick tips for doing both:
Use an SSL certificate
Update the WordPress core
Add a security plugin
Use a lightweight theme with high-quality code
Minify JavaScript and CSS files
Reduce image sizes
Optimize your website's database
Use a reliable hosting provider
Only use plugins you need
You don't want your website to become compromised, but you also don't want to affect your site's loading speed. That's why working on adjusting both the speed and security of your site is critical to your shop's success.
5. Use a CDN
A content network delivery (CDN) solves the problem of delivering site content to users that are geographically far away from the servers hosting your site's data.
When you use a CDN like Cloudflare, your website's static data is hosted on multiple servers across the globe. Then, when a site visitor clicks on your website, the server closest to them delivers the content to them.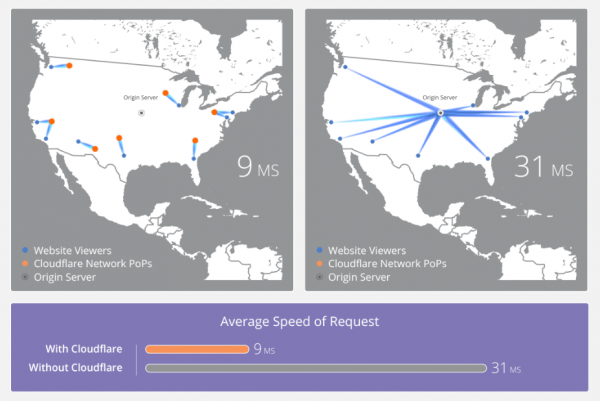 Some of the most popular CDNs available include StackPath (previously known as MaxCDN), Incapsula, and KeyCDN.
6. High-quality hosting
Using cheap hosting seems like a good way to save money. But as your online shop grows, it'll become apparent that you need better hosting if you want your website to continue to load as fast as possible.
As your online shop scales, you'll need to increase your hosting disk space, memory and bandwidth to ensure you have enough resources to run your store, accommodate traffic spikes and grow your business. With this demand in resources and the move away from shared hosting, you'll be able to provide customers with a seamless and efficient buying experience that will encourage them to come back for more.
Final Thoughts
In the end, there's a lot of moving parts when it comes to making sure your WooCommerce shop runs as fast and efficiently as possible. Luckily, there are many helpful tips available that will help you achieve your need for speed. Speeding up your WooCommerce shop will keep returning customers happy. It'll also encourage new site visitors to make a purchase, helping your store to grow and become more successful than ever.
At WP Hosting, we offer VDS products for speedy, high uptime availability of your WooCommerce 24/7. Not to mention, your shop will always remain secure, you'll have ample chance to scale your shop and you'll always receive exceptional customer support whenever you have any issues.