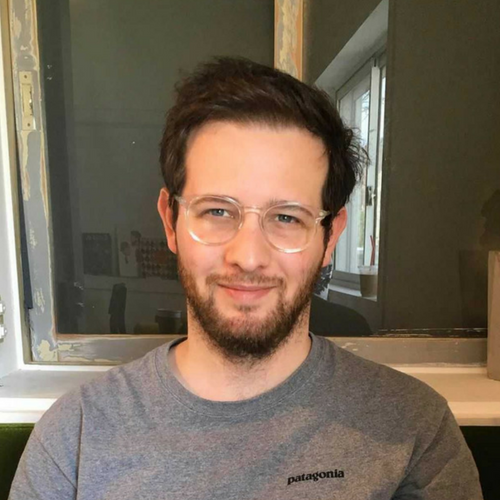 To gauge your WooCommerce store's performance, bring in Metorik, your reporting and marketing co-pilot.
As a business owner, you need to assess your business success — where it is strong and where is the challenge. Metorik helps you ascertain how well your e-business is performing by providing you real-time sales reports and KPIs. It integrates with your WooCommerce store for precise metrics and easy access.
Here we asked Bryce Adams, the sole developer and creator of Metorik, to share about how he came up with this accounting app and why it's beneficial for e-store owners. He's also keen on the new Metorik Engage tool and what it's like doing business in Melbourne.
Tell us a little bit about yourself and why you decided to build Metorik.
Hi! I'm Bryce, a developer from Melbourne, Australia. I got started in the WordPress world working for WooCommerce and Automattic, helping e-commerce store owners all around the world improve their store. Back at WooCommerce, I did a lot of customer support, so I was in a unique position to learn what exactly stores were having trouble with.
In time, I realised that there was a need for something like Metorik, but it would take years for that realisation to become a reality. Eventually, I took the plunge and left my job at Automattic to build Metorik.
Metorik is getting some great reviews. For WooCommerce store owners who haven't heard about it yet, could you give a brief on the benefits of this app?
Definitely. The basic idea behind Metorik is to give WooCommerce stores — big and small — a reporting & marketing co-pilot. Running an e-commerce store is hard, especially when you're running it on instinct. With Metorik, I'm trying to eliminate the guesswork.
So with Metorik, stores get real-time sales reports and KPIs, can easily see which products are selling the best, who their best customers are, and really anything they can think of. I've tried to provide all the ingredients but it's up to users to decide how they want to put it all together.
The other side of Metorik that I'll touch on later is a new tool I've just launched — Metorik Engage — which is a marketing and email automation tool for engaging directly with customers.
Is Metorik best suited for a specific type of product, vertical or even type of business?
Any business can benefit from Metorik! It's still niche, in that it's only for WooCommerce stores, but I'm confident that any type of business will get value out of it.
There is one thing I always tell my users though: The more data the better.
Like any reporting tool, Metorik thrives when it has more data available to report and segment on, so big stores do tend to get more immediate value out of it versus smaller stores.
What are the metrics your customers look at the most?
"How much did I sell today?" is definitely the question of the day, every day. But after that, my users definitely want to know what their average customer lifetime value is, how often customers make repeat orders, which products and variations are most popular.
I also integrate pretty heavily with the WooCommerce Subscriptions plugin, so any users using that for their store are more interested in subscription-related metrics like their MRR (monthly recurring revenue), churn rates, retention rates, and similar.
Tell us a little bit about your Experiment – https://petlight.com.au. What insight do you gain from running a real store? How competitive is the illuminated dog collar market in Australia?
To be honest, the store doesn't get much attention day-to-day, but it's definitely proven to be a valuable experiment. It's easy when you're building a product [like Metorik] to focus on what you think customers want and just as easy to forget what customers actually want (or what the problem is that you're trying to solve).
With Pet Light, I get a chance to experience first-hand the problems that my customers are facing and actively build a solution that can help all of us. I also can't express how much joy I get using Metorik as a 'customer'. It's infinitely rewarding to use something you've built and got value out of it. I'm sure chefs feel like this whenever they eat food they've prepared!
Interesting to see that you have extended the reporting functionality with email automation. Was the decision to do this driven by a need to improve on another WooCommerce feature, and if so, what's next?
Exactly. This was something I'd struggled with in the past when I ran my first WooCommerce store, what I'd seen thousands of stores struggle with when doing support, and even what we'd struggled with back at Automattic. Email automation is difficult to get right, and even though there are hundreds of products that promise to make it easier, none have been built exclusively for WooCommerce (or the ones that have stopped working as soon as you have more than few hundred orders).
When people first started using Metorik, they quickly fell in love with the segmenting system, but just as quickly I'd get a message asking how they could automatically email their segment. So Metorik Engage was definitely inspired by both my own struggles with WooCommerce but also directly from user feedback.
Metorik doesn't report on how a store is performing technically — page load speed, for example (Kissmetrics reminds us that it's very important). In your own experience, and perhaps from what you have heard from your customers, how important is website performance for conversion?
Oh, it's definitely important. Having a good host makes a world of difference. But since I'm focused more on analysing sales after they happen, it's something I've avoided reporting on. I have seen firsthand how hosting issues, especially during busy periods like Black Friday, can have a truly negative impact on stores, so I always advise them to be prepared for 10x the visitors they expect to get.
Metorik is 'Made with love in Melbourne' and a success story for the Australian start-up community. What's available in Melbourne to help a developer get started on building the next breakthrough?
That's very kind of you to say, thank you! Personally, I've enjoyed building Metorik in Melbourne, since it's a great city to live in and there's no shortage of incredible cafes to work out of. But to be honest, I think it's a difficult place to bootstrap a startup from. That is, build a startup without any funding, just using your own savings and patience.
This is due to a number of reasons. Mainly, Australia, in general, has a pretty high cost of living. Owning a home is extremely difficult, rents are high, and food is expensive. So when you're building a startup and have an income of $0 for many months, it can be challenging. Additionally, similar to San Francisco and other startup hubs, our government seems to be more focused on funded startups, rather than bootstrapped ones.
It can be very demoralising to see your government exclusively encourage startups to seek investment and actively promote venture capitalists rather than bootstrapped startups.
What's on your roadmap for the next 12 months?
I don't tend to think that far ahead, mainly because there's always so much that needs to be done today, but my big focus currently is on abandoned shopping cart reports and emails, which I hope to have live in the next few weeks!
To conclude, do you listen to podcasts? If so, what are your favourite three?
I do! Not as often as I used to, but when I'm driving far or have some spare time, I love to listen to Decrypted (Bloomberg), StartUp (Gimlet), and Reply All (Gimlet).
Follow Metorik and Bryce Adams