Great to see you've made the first step to running a WordPress website or blog! While we host WordPress and support the running of WordPress on our servers, we don't really offer tutorials in getting started with WordPress.
Sure, we love WordPress and want your website to be a success, but our core duty is to make sure your website has a place to live. We often recommend checking out the WordPress codex as it gives an excellent tutorial to WordPress beginners.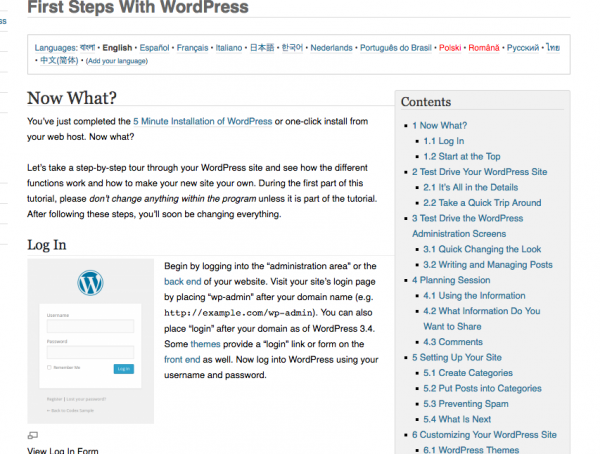 That being said, if you're really stuck and just can't get a handle on it, you can still give us a call and we'll help where we can or point you in the right direction.