Simon Griffith's explains what happens at the intersection between engineering and marketing.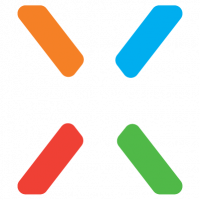 As a B2B marketer Simon has helped many businesses optimise their digital channels so that customers "get what they need, when they need it, and allow them to contact you when they need to do that too."
His background in engineering, and with a solid grasp of REST API, has helped him conceive and deliver smart systems to manage and publish data with WordPress, delivering efficiencies as well as good SEO results for Webxopt customers.
A quick intro: Who are you and what's your background?
Webxopt is a small business started by Simon Griffiths. Simons background is engineering and marketing, but he moved into web development when he realised that the most reliable marketing information could be found by looking closely at your own website and that making simple changes to a site could result in dramatic improvements in performance.
Who are your target customers and what do you offer them that differentiates you from your competitors?
Webxopt customers vary from small business to medium to large enterprises with national and international sites. Where Webxopt differentiates itself from other businesses would be in customer service, security, and flexibility.
For small businesses, we use page builder systems that make it easy for clients to make updates themselves, then provide an automated update and reporting service that is cost-effective, but properly reviewed so that any problems can be picked up early.
For larger businesses we provide a far more custom service, using custom child themes (child themes to ensure that the site is upgradable even if we aren't involved later) plugins and coding for specific features.
Updates and upgrades are always carefully timed to try and ensure customers are not inconvenienced. Security and downtime are both monitored carefully using systems that match the site and hosting requirements.
When and how did you discover WordPress?
Webxopt was probably a late holdout to WordPress really starting development on the platform about 10 years ago, when the move from a blogging platform to a full CMS was happening.
Before that sites were all coded in HTML and CSS, so the move to WordPress opened up a whole stack of possibilities that were just very difficult to do with static code.
How did you learn about WP Hosting and what made you sign up with us?
I have been using WP Hosting for a considerable time now. I first learned about them in what I think was probably the early days of their business by searching for WordPress hosting in Australia. As I'm sure we are all aware, Google likes local hosting and faster load times. Having a server company with their servers in Australia like WP Hosting improves both those factors. More importantly though, sites load faster for customers, so their experience is substantially better.
Over the years I have used many other hosting companies typically that clients have specified and when they have just upgraded a site on different hosting. When I have an ongoing relationship with these companies, eventually almost all of them take my advice to move to WP Hosting and all of these are still with them. The difference to me is: –
Great customer support – there's not many companies these days where the support guys are consistently well educated, helpful and quick. This alone is worth any price difference you may see between WP Hosting and other providers.
Changes – I have made some significant changes to hosting environments in the past. On live sites, this can be a real issue, but like myself, WP Hosting often schedules changes to times that suit their client's businesses, rather than suiting them. That's great customer service!
Security – Security is a constant issue these days and no host is immune to these issues. What you want in a host is someone that takes security seriously, uses the latest techniques and that learns from any issues. WP Hosting in my experience seems to cover all of these. From the second factor in their login system, through to extensive DDOS protections you see security at work that you just don't see elsewhere.
Power – I use a range of hosting for clients from shared hosting to VPS. One thing that is consistent is the ability to customise and tweak for better performance. Whether it's using their cPanel and custom applications for creating a dev site or tweaking server technologies typically you are covered. As an example, a recent change from HHVM to PHP7 (for compatibility) went without a hitch with the client or our monitoring system not even noticing the change.
I know this sounds cheesy, but for WordPress sites I have been recommending WPHosting for probably 6-7 years. I don't know much else that has stood the test of time like this. Unlike many other companies, they seem to understand that rather than cutting services to make more money, this is their core feature and why their customers come to them.
Tell us about your WordPress 'tech stack': What plugins, themes, page builders, etc. do you prefer using and why?
I use a range of plugins to match the requirements of specific sites, but particular favourites include: –
I am cautious of using anything but high quality, paid for systems as you can probably see by this list. My experience has always been that for any software to be supported, the developer has to be encouraged by earning some money, or it will not get updated and may become insecure or obsolete over time. This philosophy also follows for themes and page builders, which I would probably lump together these days.
My preferred themes and page builders are: –
Visual Composer – I am a big fan of the new Visual Composer for both smaller sites and for sites where the client may need to add elements themselves. The new system (as opposed to what is now WPBakery Page Builder) is coded so you don't get a bunch of shortcodes showing up in excerpts etc which is a big improvement. With this new system you can also create complete sites including headers, footers, and sidebars.
Studiopress Genesis – I have always found Genesis to be well coded, clean and great for SEO. On top of that their updating system never seems to break child themes or customisation. Part of that is they use a system of hooks and filters to make changes to their base theme. This can be a pain to get your head around when you are used to editing templates etc., but it gives advantages in other areas.
WordPress standard themes – The Twenty Twelve etc themes are also great to create child themes with. They are always updated to the latest standards, so you can rely on them for years to come.
What tools, whether within WordPress or a third-party solution, do you use for project management and collaboration?
For project management, I have just swapped over to Zoho Projects as part of the Zoho One package. To be honest I couldn't be happier with this! It includes a great project management system that integrates with their invoicing system, CRM, chat client and many other systems, and it comes at a price that is only slightly higher than the invoicing system I was previously using (Quickbooks).
You can add clients to Zoho Projects easily and it has robust permissions so you can allow them to do various things. Personally, I set mine so that they can add and reorder tasks, check but not alter Logged Hours etc. This allows them to keep an eye on what you are doing, and help you prioritise if they want to. I have to say though, that at the moment my experience is that the fact that this is there is of great interest to them, but they may not often if ever use it!
If you are a small company, I would strongly recommend taking a looking at Zoho One to help you manage your business. It is a pay per user system though, so costs may start to ramp up as you get bigger.
Can you tell us about a project that you're particularly proud of?
The project I am most proud of is the use of REST to create a network of sites that all essentially use the same content, but arranged in different ways. This was done in the early days of REST when documentation was not that great, so there was a lot of experimentation involved. The project includes the following: –
A WordPress feeder site providing the REST feed, with a backup site in case the main feeder site goes down.
Feeder site content broken into usable segments using Advanced Custom Fields
Child sites including: –

WordPress sites with themes coded with PHP to include the sections of content required.
Static HTML sites with jQuery sections that include the sections of content required.

An API, that allows the client to give their customers access to sections of content, images etc
The end result has proven to be a very robust system that is actually significantly faster than having all the content stored on the WordPress site and is a lot easier for the clients to update.
Thinking about WordPress' roadmap, what do you think about Project Gutenberg? Any expectations?
For me, REST integration into the core offers a lot of potential. The more I use this, the more uses I see for it, not just for the sites that already rely heavily on it either.
Gutenberg is where most work seems to be going on at the moment. I had high hopes for it and provided help for all my clients to move to it, including advice on whether they should go back to the old editor or not. This was based on whether the site used Custom Fields heavily as Gutenberg de-emphasises custom fields quite a bit, which is not a good thing for clients. The concerning bit is that the normal users on every single site I looked after, all asked to be reverted. Even those clients who were keen to try the latest thing asked for the old editor back.
My highly unscientific results for Gutenberg so far are that it seems a step too far for 'normal' users. When they want to write, they just want to write and not think about blocks and layouts. On the other hand, when they want to produce a nice looking page layout, Gutenberg doesn't offer enough, so they want a Visual composer or similar.
The great bit about WordPress is that the Classic editor is just a simple plugin away!
What's in the pipeline for Webxopt in the next 12 months?
Webxopt is likely to go through a name change in 2019. I may continue with the Webxopt brand for existing customers, but, and this is a real business marketing lesson, new clients can't say or spell Webxopt, so it's hard for them to pass on my name!
This means a new website for me and some great new SEO content that I have written over the years being published using the new site as a demonstration. It's always difficult to find time to work on your own site too.
Also in the pipeline is more security work. Unfortunately, that never stops, so looking at the latest techniques to hack a site always gives you a good heads up on what you need to do to be secure. I have to say that WP Hosting has always been one of the best hosts in this regard. They block malicious traffic aggressively and effectively and have had to manage some huge DDOS attempts. I'm always impressed that they don't just weather the attack, they always learn from what happened and look to prevent similar attacks in the future.
The other new thing to learn is the React JavaScript library. To be honest these libraries drive me nuts! I wish they would just stick to and extend one, rather than making us learn a different one every few years. However, they tend to be easier the more of them you look at!
I would like to do a bit more consulting work in 2019. I did some work for a bank a few years ago and am seeing a lot of advice I gave in those reports coming into being now. It's very satisfying to predict where technology will move society and to see it happen. In particular, I think that many retail outlets need a lot of guidance these days on how they can continue to be viable in years to come. At the moment they seem to want to fight technology rather than embrace it, and that just isn't going to work!
To conclude, what's the best business advice that you've ever received?
The best business advice I have ever had is to do what you love, then it doesn't seem like work. If you love technology, then this type of work couldn't be more interesting. You constantly learn interesting new things (javascript libraries aside) and yet knowing the history of where these technologies have come from is of constant value.
Follow Webxopt