Utilising today's technology while taking into account yesterday's sensitivity are Key Essentials towards business optimisation.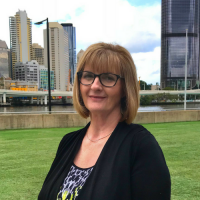 As one of our dynamic partners, Key Essentials is a Brisbane-based web agency that specialises in web development, graphic arts, printing, photography, media productions and marketing strategies. From how-to videos to cinema and TV ads, the company creates engaging and high-quality corporate videos to showcase your portfolio, products and services. 
We've recently talked to Nolene Wood to give us more insights about her technology-driven company and how they can help you actualise your business ideas. 
A quick intro: Who are you and what's your background?
My name is Nolene Wood and I own and operate Key Essentials in Brisbane. I was employed by the Queensland Department of Education from 1990 to 2002. During this time, I was teaching students to document design and how to build websites – I built a website for the school. This is when I discovered I had a skill and a passion for web development.
My company now builds websites, corporate videos and develops and runs online marketing campaigns.
How did you get started with Key Essentials?
I started Key Essentials in 2005 to pursue my passion and keep doing what I liked and enjoyed. I quickly surrounded myself with a professional team which included a graphic designer, video producer, writer and editor, and WP Hosting, an excellent web hosting company. All these people are an integral part of my business, giving my clients the very best marketing tools.
Key Essentials for me means listening to the client, building on their accomplishments, promoting their products or services in the most modern ways: tell their story, sell their product and build their market. We produce corporate videos to sell, educate and entertain online users, as well as for cinema and TV ads. We give clients today's technology with yesterday's sensitivity.
Who are your target customers and what do you offer them that differentiates you from other digital agencies?
Our main target customers are small business operators. My strength is product knowledge and customising the website to the individual and, most importantly, keeping up with the changing and evolving technology and development platform. I take time to listen to their needs, learn about their product or service and produce marketing tools that work for them at an affordable price.
People do business with people they like and trust. Solid relationships are built on trust. A website is never really finished. People always return to Key Essentials as their marketing needs change over the years and because of our professional service and dedication to serving the best. We have built loads of websites for a broad range of clients, from medical professionals, accommodation agencies to suspension specialists.
Word of mouth has been the key source of gaining new clients and let business speaks for itself.
Is there a website project that you are particularly proud of? What did it achieve regarding business goals?
Many, but I will focus on one. I am very proud of the Suspension Supplies Australia website; it has been a highly successful marketing tool for the company.
The site has had many upgrades and we produced a series of instructional videos to show how their products solved suspension problems in many types of vehicles. These videos boosted sales and increased product knowledge for their customers and clients. The feedback from Suspension Supplies Australia has been excellent.
Key Essentials team of experienced and dependable professionals took a remarkable company and showed off its strength and effectiveness in real time with crisp clear images and a straightforward message.
The videos are vital tools to show the potential customer viewing them that their vehicle suspension problem has been identified and then clearly shows how this can be addressed which provides a connection between the customer and the seller. The videos remain working and producing customer enquiries long after their original production. It's like an extra sales team working tirelessly in the background.
Tell us about any favourite tools and processes you use to design and build websites.
Websites can grab your attention with their sparkle and eye-catching graphics, clever text and video. But the groundwork that goes into creating a website can be tedious; you have a lot of data to enter into multiple sections of a site or file. ClipMate helps me with that. ClipMate has functions to combine, edit, and manage your clipboard data and their 'PasteUp' feature saves countless hours, by holding thousands of 'clips', instead of just one at a time.
Thinking about the video, what is a good example of an effective video and why?
Key Essentials has produced a number of videos for cinemas and television advertising that have been highly successful and generated an instant return on investment for clients. We did cinema advertising and multiple videos on each topic for a dental specialist. This provides a personal connection to the specialist who would be treating you as he explains more effective ways to treat the more complex prosthodontic problems people have.
Video marketing has become a powerful tool for marketers. What is a good approach to get started?
YouTube is the second largest search engine and with its 1.3M viewers, it is an excellent way to get noticed and to increase traffic to your website. It allows people to see who you are and what you are offering and where to learn more. But first, you need a good video to post. You begin with a plan and a descriptive storyboard.
I have written a guide for anyone wanting a video for their business or wanting to start producing their own video: 7 Vital Facts You Should Know About Corporate Video Production, But Don't…
For me, the better the planning, the better the result.
Thinking about the next 12 months, what's in the pipeline for Key Essentials?
At Key Essentials, we plan to continue learning from AI artificial intelligence for campaigns, giving our clients the best online marketing tools.
Technology moves at a rapid pace. Keeping up with new products and equipment is crucial to offering the most up-to-date end product. We will be looking at online, television and video production markets to showcase more for people's businesses. Twelve months is a long time in the rapidly changing world of technology.
Follow Key Essentials and Nolene Wood