How the Internet community views your company, product or brand is a serious 'thing' for Digital Thing.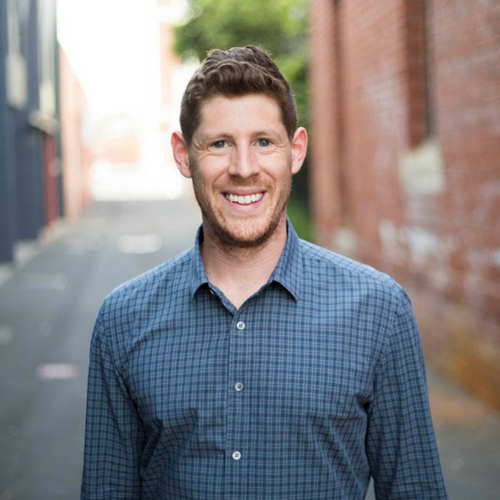 A team of seasoned web developers with a unified goal makes up this Australian digital agency. From setting up your business strategy, designing your website, developing a technology to cater the needs of each touchpoint, to marketing your brand online – Digital Thing is your partner every step of the way.
It started as a freelancing job but the agency has made headway by creating meaningful, long-lasting partnerships. That said, we poked Michael Colman, a Digital Strategist and co-founder of Digital Thing, to shed some light on their business practices and as a WordPress webmaster. 
A quick intro: Who are you and what's your background? How did you get started with Digital Thing?
My name is Michael Colman and I've been in the digital space for 15 years now. My journey started as an account manager for an email marketing company. I then fell in love with the world of WordPress (open-source) and did some freelance work for a while.
I'm now the co-founder of Digital Thing, a web agency specialising in WordPress development.
Our agency evolved from freelancer to agency, so we can better serve our customers and also have a work-life balance.
On your website, you say that you're a 'tight-knit team of local WordPress developers'. Tell us about your agency model and what are its benefits.
I heard Mark Zuckerberg say on a Podcast (Masters of Scale), "move fast with stable infrastructure".
The stable infrastructure sticks out as being the most important factor when building a website for scale. With this in mind, we have a talented team of local developers that focus on building a clean structure for our custom themes, which makes it super easy for us to roll out new features for our clients.
The focus on "tight-knit" essentially means that our developers share the same values and qualities – reliable, innovative, honest & transparent, client-focused, and efficient & effective.
Who are your target customers and what do you offer them that differentiates you from other digital agencies?
We tend to work with other creative agencies and SEO companies supporting their infrastructure. Whether that's doing the PSDs to WordPress or collaborating with SEO agencies to design & build SEO-focused websites.
Lately, we've done websites for a range of different industries, such as sport, retail, financial services, wholesale, etc.
Customers reach out to us because of our reputation for being innovative. They chose us because our honest and transparent process revolves around the customer, and stay with us because we are reliable and offer a quality product.
Tell us about any favourite tools and processes you use to design and build WordPress websites.
This is tough to just select one, but my current favourite tool has to be ManageWP.
It's imperative to keep WordPress and plugins up-to-date.
Being an agency of our size, ManageWP takes the hassle out of the update process. Further, they have features and functions that allow for a set and forget backups, reports, malware scan and more.
It's one of those tools you turn around and say, "I don't know how I lived without that for so long".
And here's the catch… they have a freemium version!
Is there a project that you are particularly proud of? What did it achieve in terms of business goals?
Yes. It's more of a custom development but we've managed to build it all within WordPress. We've been working with a tradie company for over a year now, and have been trying to solve their issue of "scheduling technicians". We've built a full custom system which allows the manager to easily schedule jobs for the next day, capture data of the job, and integrate the job into Xero, ready for invoicing.
In terms of business goals, it's improved efficiency in the business. To give you an example, the business owner used to spend 2 hours every night scheduling jobs with a Melway (didn't know they still exist!). Now with our system, it takes him about 5-10 minutes every night.
Thinking about partnerships, like the one you have with WP Hosting, how important are they to Digital Thing?
The partnership with WP Hosting is key to our success. Sharing very similar values, we strongly recommend WP Hosting to every single one of our clients as we know they take care of our clients, just the way we would.
You help your clients with strategy and their digital roadmap. How does yours look like for the next 12 months?
Our strategy over the next 12 months is very much focused on improving our processes. We learn from every job we do and build that into our systems and procedures so our clients can benefit. We're very keen on expanding our product offerings from not only brochure/eCommerce websites, but also pushing the boundaries of WordPress for custom development.
What I'm noticing now is a massive shift in the web space.
Business owners, digital marketers and sales guys are very tech savvy these days. There are a lot of incredible cloud software out there to make our work lives easier and people aren't afraid to try new software. It's our job as web developers to connect the dots and get the tech stack humming.
Follow Digital Thing and Michael Colman