Your Web Presence has lived up to their clients' expectations to help them establish a strong online visibility.
As an Australian digital agency, Your Web Presence is under the Warwick Stuart Pty. Ltd. umbrella along with IT Professional Services and Visualising IT.  The agency caters to diverse businesses whose goals include increasing brand reputation and reaching out to more customers at every touch points through the Internet. 
Conforming to our theme of the month, we are featuring one of our dynamic customers, Chris Mundy of Your Web Presence, to impart his experiences in the IT industry and how his company has adapted well with the 'agile' framework.
A quick intro: who are you, what do you do and what's your background?
I'm Chris Mundy from Canberra, a Digital Business Consultant with Warwick Stuart Pty. Ltd. I help people create, share and engage online to grow and develop their business.
Originally from Sydney, I was an engineering draftsperson designing manufacturing equipment. Then, we moved to Canberra and into engineering Information Technology at the new Parliament House around 1988.
I had a meteoric rise in engineering information technology during the pre-Internet days. Around three years of my career, I was traveling globally and deploying Unix- and Novell-based asset maintenance systems, training users, and subsequently, becoming the subject matter expert in that field. That has led to other implementations around Canberra and Southern NSW in the government and commercial sectors. Into year 9 of that experience, I was encouraged to jump ship into Enterprise Computing and also obtain some tertiary qualifications.
I joined a large federal government agency that employed 25,000 people. My initial role as a project manager was to manage a part of the delivery of their online services. I was frustrated with the visibility of understanding the complexity of IT, so I created a diagram of the Technology Landscape for myself and found that everyone understood it. It wasn't long before I was drafted into the Enterprise Architecture team all because of my diagramming.
Subsequently, I spent time in Quality Improvement using CMMI at another large government agency, then I managed a web team at a law enforcement agency and eventually became acting Enterprise Architect for the Parliament of Australia.
I got involved in the world wide web as a user when they turned on the switch! When I went to University, I focused my studies in the online world which eventually got me involved in developing websites.
Tell us about Your Web Presence – what do you offer and who are your clients?
I commenced commercially developing a website in the mid-2000s. In that capacity, we developed a number of small sites, however, it wasn't till 2015 that we launched Your Web Presence after going through a business development program and refocusing our efforts. Your Web Presence is different. We've found that our clients really aren't worried what's running their website under the bonnet, but rather more interested in the technology outcome that is going to help their business.
As a Digital Business Agency, our role is to 'make, manage, and maintain a client's web presence so they can connect with their customers online and grow their business'. The end result is not 'here's the technology enjoy the ride', but the outcome and value what the technology delivers, 'connecting with your customers and grow your business'. We have a number of programs to assist clients in their online growth.
Our client base is expanding which includes:
Motor Mechanics and Industry Suppliers
Building Industry Service Personnel: Renderer's, Solar Specialists, Electricians, Bathroom Renovators
Health Professionals, Podiatrists, and Physio Therapists
Online Shoe Store
Motorcycling Journalist
Financial Advisor
B&B Accommodation
Faith Based Communities and Non-Profit Groups
Sporting and Recreational Facilities
Which project are you particularly proud of and why?
I love all our projects but there are two that have a special place.
Cam's Rendering, ACT – A couple of years ago, I was approached to build a site for a young home renderer. It wasn't the hardest job but one that's been the most fruitful for the client. It's kept him and his team gainfully employed over the last few years. Recently, a new client came through a website enquiry, and after our qualification process, I arranged the first interview. Sharing the testimony of Cam's Rendering website and how it's helped his business, the client said, "Oh, that's my brother!" It's nice when you get a recommendation.
Allard Paint Distributors, ACT –  This was a great job due to the content and subject matter. It had to be engaging to a critical audience. The things I loved about this job was the positioning of the business in the marketplace, providing tools and advice to assist site visitors and developing the online catalogue. Future-proofing the catalogue was an excellent experience – one day, we can move the site easily to being a fully fledged e-commerce solution.
You work at Warwick Stuart too, what services do they provide and what's their association with Your Web Presence?
Our company Warwick Stuart has three key areas: Your Web Presence, which we've talked about; IT professional services, for any Enterprise and Government work; and Visualising IT. We realised we needed to have specific focus areas that could stand up in their own right, hence the three key areas.
Tell us about the Visualising Information Technology Course. Is Kanban part of the methodology you teach?
Visualising IT teaches you how to improve your skills and ability at communicating technology using diagrams, images, and presentations. I wrote the course a couple of years ago, and provide consultancy to assist organisations to use more diagrams in their systems development and delivery. After being an Engineering Draftsman, it's been evident that diagrams win over large textual documentation, I believe that 80% of our technical documentation 'should' and 'could' be presented in diagrams.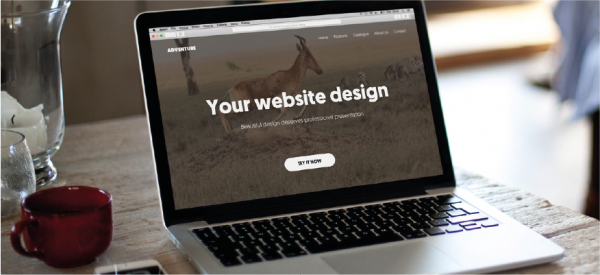 I'm currently studying for my AGILE DSDM qualifications. One of the key things in successful deployments using the Agile Project Methodology is using more diagrams to assist in the delivery of solutions. We also run courses for Business Case Writing, Agile and Scrum Overview, and Project Management Techniques.
Kanban is a great tool for visualizing work activities. I use it for managing our weekly work to ensure that key areas don't slip through the net. Currently, I use an online Kanban Board. There's a great 2-minute Kanban video by Gary Straughan that explains Kanban for any newbie.
About your 'Tech Stack', what tools do you use to run and promote your business?
The first tool in my stack is not a tech tool but a reputation tool, word of mouth. It still wins, hands down.
For promoting the business, LinkedIn has been an asset and I currently have that maxed on the current plan. I have used Facebook advertising but no serious interest has come from that. Our website also is a key instrument in our marketing effort.
For capturing ideas, requirements for clients and ourselves, the go-to tool for us has been the Mind Mapping. It's a diagramming tool that can be converted to a list. Previously, I've used Mind Manager, then for the Mac, I've been using Mind Node. I'm really warming up to Scapple at the moment as it ties into our writing tool, Scrivener.
For running the business, ASANA is a powerful asset, however, I'm seriously looking at migrating to an open source solution on our Web Services, which is a segway to my next tool in the Tech Stack, WP Hosting.
I met Alan from WP Hosting some years ago at a WordPress conference and asked him why would I host my web services in Australia vs in the US, which was what I was doing at the time. Alan gave several valid reasons, which I couldn't refute, which then started me on the journey with WP Hosting. Previously, I found it took too long for overseas teams to communicate with you to resolve a problem. It's nice knowing there is a team locally who will respond to my calls and fix the problem. More recently, we've moved to a VDS Solution with WP Hosting, managing the client portfolio has become a lot easier.
To conclude, what do you hope to achieve in the next 12 months?
Over the next 12 months, my goal is to grow our staff capability, have at least 20 new clients for Your Web Presence and develop several new IT training courses which are currently in production.
The Tech Behind the Scenes
WP Hosting Plan
Key Features
cPanel & CloudLinux config


About 30 clients site hosted on the server


Per-domain/user control; individually configurable web-environments, CPU usage, memory, etc
Backup & Security
JetBackup; individual file level restoration, full account restoration


Block level snapshot backup of the whole VM, for high-speed server restore in DR


CXS Exploit Scanner; live detection and removal of PHP exploits
WordPress


Custom themes - Optimised for readability, navigation and positioning of advertising real estate






Video User Manuals




Follow Your Web Presence and Chris Mundy