Favoured by professionals when selling & managing WordPress websites, White Label customises WordPress login logo, background, clients admin screen, etc., to rebrand the backend of your client's site.
Hi! I'm Morgan and I'm building the White Label plugin for WordPress with my partner Lari.
I've been using WordPress for the past 4 years. I began learning as part of my university studies and then got a job for an agency. After a while, I decided to go my own way as a freelancer making and managing websites for clients using WordPress. During this time, I came to realise the strengths and challenges of WordPress, which led me to begin developing plugins.
I love to learn, and in the plugin developer's world, there's something new every day. I always put myself in other people's shoes so I can visualise the process of how people interact with a site or a product.
How it all led off
During my time making websites for clients I've come to realise two important things:
No matter how much we might be excited to talk about it, clients don't necessarily care what WordPress is, only what it can do for their business.
Clients can be easily overwhelmed and confused by the WordPress admin area, and it can be hard for them to remember where everything is (follow up phone calls after an in-person website introduction is always fun).
On the flip side, we have the agency or freelancer perspectives:
We want to do things as smart as possible to maximise our time.
We want our client to feel happy and secure so they keep their business with us.
As a professional, we have to view WordPress as a tool for our clients. If the client doesn't know how to use the tool or worse, doesn't see a value in using it, then we risk losing them.
Presentation is everything.
Let me give you an analogy. For instance, we head to our local hardware store and they say, "We can make the perfect tool for your business, and we can do it in-house!" As a customer, we'd expect this tool to look professional, come with clear instructions, and, some way, to easily get our questions answered. If we pick up the tool and we can't understand how to or where to find instructions, then we will associate it with being low quality.
The exact same can be said for any professional business. We put so much effort into making the client feel at home, so why stop when it comes to handing over WordPress sites?
Where White Label comes in
At its core, White Label is focused on two things: making WordPress your own through branding, and creating a flexible support structure area within the WordPress admin area.
We are following the freemium pricing model. The idea behind the free and pro version is quite simple.
Free
Right now you are able to keep branding looking schmuck. Add your business or client's logo to the login screen, change the background colour, or use your own image.
The free version of White Label is perfect if your client only requires an editor role in WordPress. They will never see the plugin as only administrators are able to see it.
In the admin area, you can create a custom dashboard for clients or add a new widget to the existing WordPress widgets. This can be used for anything like adding helpful images, video guides, FAQs or quick navigational links.
You can also add a live chat only on the backend for your clients to feel supported. Alternatively, you can also run any Javascript instead.

Pro
The Pro version is made for power users! Perfect for sites with multiple admins or those who require more control. We've all had clients accidentally deactivate or even delete a vital plugin; it can be a huge hassle. So now we selectively hide plugins from specific admins!
There are many more features for both versions, and more to come! You can visit our feature page for more details.

The Road Map
White Label WordPress is a young plugin and we are continuously adding new features as we grow with our users.
We are striving to make White Label an essential tool for those who sell WordPress sites professionally. With this in mind, we are constantly thinking of features that would make White Label more valuable. Here are a few ideas on our list:
Import and Export features make multiple site maintenance easier.
Unlimited Dashboard Widgets
Flexible Admin colour schemes to suit any branding
Integration with pages builders like Elementor and Divi (if possible for the backend)
Integration with plugins like ManageWP (Tell us what you use!)
We're open to new ideas and suggestions, so please feel free to reach out to us if you have a feature request and we'll see what we can do!
Wrapping up
We are super excited about the future of White Label WP and we hope you are too. We want to work together with those who sell WordPress websites. If you already use White Label, consider leaving a review on the free version. You can find it in the WordPress Repository.
A special thank you to WP Hosting Australia for featuring us. Please reach out to us — Morgan & Lari — anytime with ideas, feature requests, constructive criticism, or just to say hi!
WHITE LABEL DISCOUNT CODE:
Sign up using coupon code WPHOSTING20 for 20% off your annual subscription.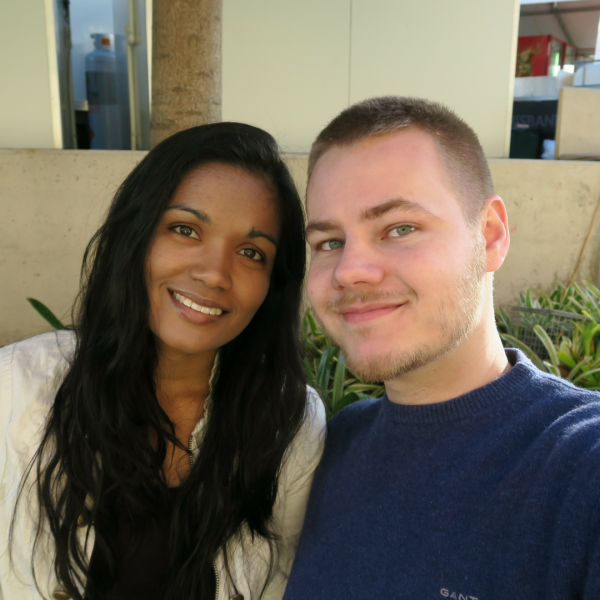 About the author
Morgan Hvidt is a seasoned web developer/designer specialising in WordPress and WooCommerce. He founded White Label WP with his partner Lari and they're currently residing in Western Australia. Morgan does freelance work while developing White Label WP and other WordPress services and products.
Follow White Label WP and Morgan on Twitter: @usewhitewp and @MorganHvidt