Affiliate marketing is a great tool to leverage various connections (past and current clients, influencers, marketing agencies etc.) to increase your reach, get more clients, and thus grow your brand.
Affiliate partners add a human touch to advertising your product or service – making it more engaging and trustworthy to prospective clients; each bit of marketing done by your affiliates is curated by them. Though it may seem like an outdated marketing practice, one could also say that most tools for affiliate marketing simply haven't changed with the times – when used correctly it is a very effective marketing method and can be a great addition to your marketing stack.
Streamlining your affiliate programs
Tapfiliate is a marketing tool which allows you to manage and optimize your own affiliate programs. Integrating your WordPress site with Tapfiliate to setup your very own affiliate program is fairly easy – you can simply use our plugin. Whatever your use case – be it tracking leads, subscription sign ups or one-off purchases – it would be possible to set up an affiliate program for it as long our tracking scripts can be placed on your website (the WP plugin handles this part for you).
Once the plugin has been downloaded and is set up, you can actually start tracking affiliate activity immediately. There are, however, a number of things you might want to know before getting started right away.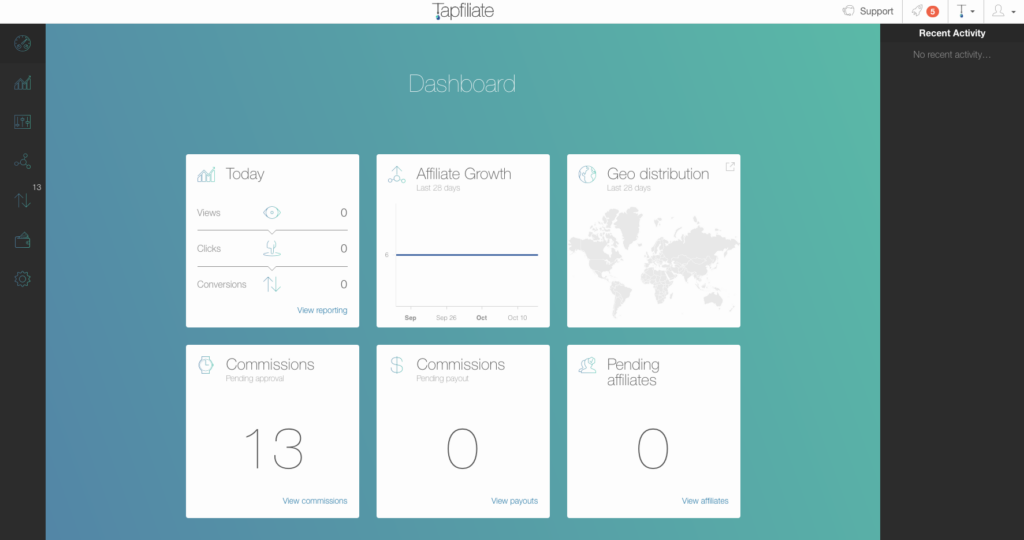 Commission features
Depending on how you may want to reward your affiliates, you can make use of Tapfiliate's flexible commission features. If you're offering a monthly subscription service, a monthly WordPress maintenance retainer, for example, it is quite standard to then also pay your affiliates a monthly recurring commission. Essentially, every time you earn a payment from a client referred by a specific affiliate, you give the affiliate who referred the client a commission.
Does client stop being a paying member of your service? You can set up so that the affiliate will then automatically stop earning commissions. Does client downgrade/upgrade their plan? The commission to the affiliate can be automatically adjusted. Recurring commissions are widely loved in the affiliate marketing world and are a great motivator for affiliates. Recurring commissions can be set up using our REST API, or through our Zapier app.
The success of affiliate programs
Looking at different affiliate programs, there is a very clear distinction in the success of affiliate programs in which there is active effort to engage affiliates vs. affiliate programs which are left to self-run. While it is possible to set up your affiliate program and create a few automated workflows to do the work for you (such as affiliate and commission auto-approval), it is important to remember that your affiliates are actual people. They are your band of loyal promoters, and they need to be engaged and motivated.
Important to note: Engaging your affiliates from the get-go is easier than re-engaging them at a later point. Think about it, as an affiliate, if you were invited to promote your own product what are the things you would need to get started? What are things that would make you excited to get started promoting right away?
Welcoming your affiliates
You can utilize existing features in Tapfiliate to welcome affiliates to your program and give them all the tools to get started. You can do this by setting up a number of triggered emails, e.g. a personalized welcome email, add a welcome message to the platform – and make sure there is a good supply of marketing materials. Affiliates can share marketing materials directly from the Tapfiliate asset wall to their personal social channels.
If after they share an asset – let's say a tweet promoting your business – one of their followers clicks on this and signs up with you, a conversion will show up on the admin side of the platform right away. To ensure your affiliates are aware of their success you can set up a triggered email which fires when an affiliate creates their first conversion. Using our Zapier app you could even [automatically add every new affiliate to your mailing list in MailChimp for example so that you can then send monthly mailings to affiliates.
Managing your affiliates
In regards to relationship management, it also pays off to be consistent. Be transparent about how frequently affiliates will be paid, and try to do this at set intervals – once every month for example. Let affiliates know if and why a commission is disapproved (in the case of a cancellation for example) and so on – communicate. The secret to successful affiliate programs is actually incredibly obvious: Treat your affiliates like you would like to be treated.
The biggest misconception surrounding affiliate marketing seems to be that it is something that once set up will be a revenue stream right away – when the reality, it takes some relationship building before the ball is fully rolling. Once things are in motion, it's rare that they dwindle.
What's even more valuable: You will be expanding your reach in ways much more solid than you would be able to through regular advertising methods.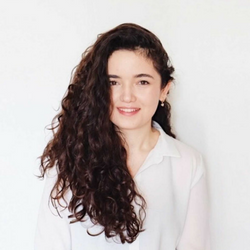 About the author
Imran Cakir is a customer success specialist at Tapfiliate, a company notable for their affiliate tracking software that enables brands to take full control over their affiliate channel to help business growth. They headquartered in Amsterdam, The Netherlands.
Imran looks after both internal and client affairs, from managing the onboarding process, copywriting, streamlining internal support processes to developing relationships with Tapfiliate partners.