Fuel your online publishing website with these powerful WordPress Plugins
The world of internet has given many people the opportunity to turn their passion into a profession. From multi-seller e-commerce stores selling everything that you can think of to individual bloggers sharing their insights on fashion, food, DIY, tech and what not; online business widens up the scope of turning a hobby into a full-time decent income for everyone!
For most bloggers, creating and publishing content on their blog and attracting the right kind of audience for it is the prime objective. The goals and objective for every blogger may be different, but eventually, everyone has the opportunity to monetize their efforts and turn their hobby into a full-time online publication.
Just like any traditional business, an online business has its own set of requisites too. You may have a decent number of following on your blog, but to turn that into a full-time commercial venture, you need the right support of technology and tools and with platforms like WordPress, the task becomes extremely easy.
Talking about tools, the first thing that comes to the mind is WordPress plugins. Of course, you need a reliable WordPress hosting and a well-customized website too, but choosing the right set of plugins will help you in strategically engaging with your audience and eventually, starting your journey towards full-time publishing.
Without further ado, here's a list of 5 very capable WordPress plugins that you can use to turn your blog into a full-time profession:
PublishPress: Editorial Calendar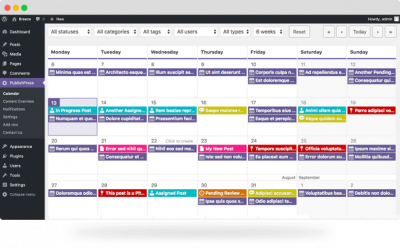 Have you ever faced a situation when you can't find the right ideas for the content to be published when you need them the most? Well, at some or other time, everyone out there has! PublishPress makes the task extremely easy with its smooth and highly user-friendly content planner and scheduler.
The plugin comes with an editorial calendar where you can schedule your content ideas in advance and have a monthly overview of the content to be created and published. With features like notifications and user roles, you can even manage your teams' workflows and the plugin sends notifications when new content is published or any task is completed.
You can further have add-ons to make content publishing extremely easy and regular!
AdvancedAds – Ad banner management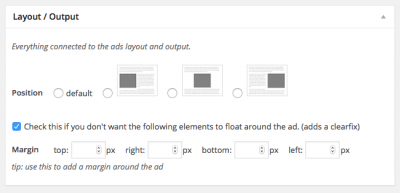 Monetizing your blog has its fair share of challenges. You need to do the research on which ad network to choose, where to place the ads and what kind of ads will work. Even after all the split testing, if your ads start disrupting your audience's reading experience, it may do more harm than good. Further, AdvanceAds allows you to customize the ad placement on your blog in a hassle-free manner.
The plugin allows customizable ad management and does split tests based on the way your audience is interacting with the content on your blog. You can set-up automated ad placement, activate AMP, schedule your ads, customize the settings on which devices to display a specific ad on, and do pretty much everything that you need to arrive at the right solution of monetizing your blog with a number of add-ons as well. With four different plans offering a list of unique features, this one is definitely a good pick when you are on your journey towards full-time online publishing.
Jackmail – Newsletters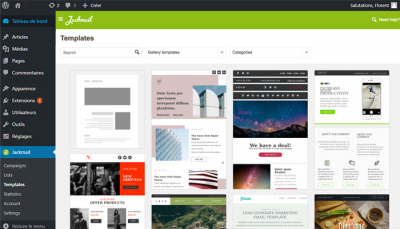 Jackmail is a powerful newsletters plugin that helps you in creating a loyal subscriber base of your content. The plugin initiates the marketing automation of your blog by sending updates to the subscribers whenever new content is published.
It also gets integrated with other useful WordPress plugins and eases up your task of marketing your content. Jackmail allows you to create interactive email templates that you can use to make your newsletters visually appealing with its highly user-friendly drag and drop builder. Needless to say, a strong subscriber list is one of the most important assets for your blog and with Jackmail, building this asset becomes much easier!
AMP for WP
Stats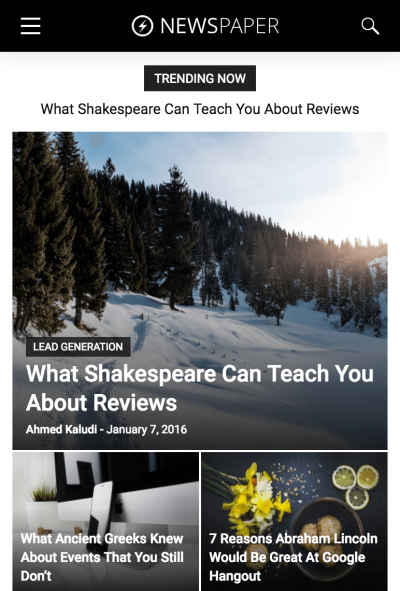 say that around 60% of the searches people make online are from mobile devices. Optimizing your blog for mobile is one of the best decisions you can make while you are planning to increase your audience base. AMP for WP is a simple yet highly useful plugin that allows you to make your website's pages ready for mobile searches by reducing the page load time.
The plugin is extremely easy to install and activate and it is a great tool for increasing your website's search engine ranking along with optimizing it for mobile visitors.
AMP for WP works on the Accelerated Mobile Pages technology framework by Google and it is definitely a must-have for bloggers who want to optimise the experience for their mobile audience. Just as many of the big publications are doing, including The Age.
TagDiv – Pro News Themes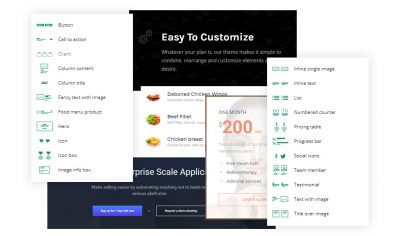 TagDiv is a feature-rich platform that offers a number of WordPress themes and plugins that you can use to give your blog an interactive, magazine style layout. The platform offers some of the most popular publishing themes out there such as Newspaper and Newsmag and comes with a set of plugins to ease up your task of customizing your website.
TagDiv comes with extensive documentation to help you make the most of its features and helps you out with its reliable support whenever you need any assistance.
Optimising the reading experience
Apart from building the ideal tech stack for your specific publishing needs, make sure that you're delivering a great reading experience for your audience. Starting with publishing quality content, but making sure that it's readable too: don't make it hard for people to 'digest' your content. Make sure your font is a decent size and you're not crowding the content they are reading with too many UI elements.
Your content needs to load fast too. Avoid cheap hosting providers as you'll be competing for server resources with thousands of other customers. Get help with performance optimisation too, from your developer or your hosting provider. Not many of the latter help their customers with this as it's beyond the scope of their service. This is not the case at WP Hosting – we're more than happy to have a look at your set up, recommend changes and help tweak some the settings for you. If you're not a customer have a look at our WordPress hosting packages or Dedicated Servers if you're publication is attracting high levels of traffic.