Are you capitalising on the 3.5 billion Google searches made daily around the globe?
Search engine optimisation (SEO) is the online marketing strategy that has been used by many to build their presence on Google. For WordPress websites, the first step to SEO is downloading a plugin like Yoast SEO.
Yoast is undoubtedly one of the best SEO WordPress plugins you can use on your website. There is a free version of the plugin, alongside a paid premium version. Both versions have regular updates. And Yoast provides ongoing free and paid training and information so you can stay up-to-date with the ever-changing world of SEO.
To enjoy its benefits, simply download the plugin and enable it. Just a heads up, it will not shoot your website straight to #1 on Google. SEO isn't easy, it takes time and ongoing knowledge to get to the top and stay there.
Today, let's look at what you need to do with Yoast to improve your web presence, website ranking and gain more visitors.
1. Configure Yoast SEO
When you first download and enable the plugin you need to take the time to configure it. Yoast makes basic configuration very easy with its Installation Wizard, which is a 12-step process that takes you through the basic set-up.
Once you have done this, it's important to then go through the 'Search Appearance' section of the plugin to adjust the settings to suit your needs. There are plenty of help boxes and video tutorials along the way which you can access right there in WordPress to assist you with adjusting the settings accordingly.
2. Optimise all web pages
Whenever you add a new page or post, you will want to optimise it for Google. Yoast provides great assistance for you to do this within the editing view of each page/post. At the bottom of the editing screen, you'll find the Yoast analysis box.
Within this box, you can set a focus keyword alongside metadata. The metadata is very important for SEO as this is the text which is going to show on the search result pages. If you click on 'edit snippet' you can add the 'SEO title' which is a Google ranking factor. The meta description isn't a ranking factor, however, it will help entice people to click on your search result.
The snippet preview gives you a preview of what your search result will look like on both mobile devices and desktop.
The key to great metadata is to do your SEO keyword research, make it highly relevant to your webpage and to think about your customers.
Through the Yoast analysis box, you'll also pick up plenty of tips on how to structure and write your content so that it is SEO friendly. From using short sentences to subheadings and remembering to add image alt text.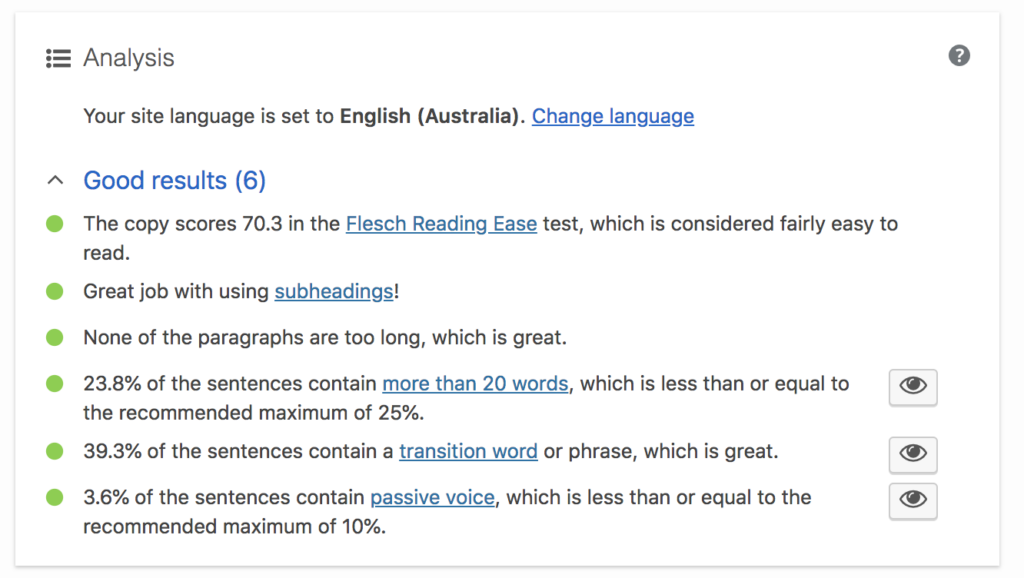 3. Add breadcrumbs
Through Yoast, you can also add breadcrumbs to your pages. Like Hansel & Gretel and their breadcrumb trail, these 'website breadcrumbs' help visitors to find their way through your website.
Breadcrumbs typically sit at the top of your page above your main h1 heading and look something like:
Home > Blog > How To Improve Your Website With Yoast SEO Today
As each element is clickable in a breadcrumb trail, it helps with internal linking which Google uses to help understand your website. Plus a lot of people surfing the web know what they are and use them to navigate around a website. Therefore they improve your website's user experience (UX) too.
With Yoast, you can enable and customise breadcrumbs, alongside being able to add the structured data to tell Google to show them in the search results.

4. Free SEO Training
Yoast provides plenty of tools and resources to DIY your website SEO. The key is finding the time to properly dedicate to learning and then implementing ongoing SEO best practices. It is worth it!
Earlier this year, Yoast released a completely free SEO for Beginners online course. It's a great introduction to the world of SEO, alongside providing some basic tips for using their plugin. Not to mention Yoast puts up new blog posts weekly on their website with further tips.
Yoast also has a range of reasonably priced SEO courses which you can work through via a home study format.
5. Google Search Console & Bing Webmaster Tools
Another great SEO-friendly function of Yoast SEO is that you can easily verify your website via Google Search Console and Bing Webmaster Tools.
You can do it in the General > Search Console section of the Yoast SEO plugin. By choosing to verify your website via 'HTML Tag' you simply need to add the tag for both Google Search Console and Bing Webmaster Tools into Yoast. Once done, your website will be verified and you will have access to a ton of information about how Google and Bing crawl and index your website.
But not only that, once you have verified your website through both search engine tools you can upload your XML sitemap. An XML sitemap is for Google and Bing to better understand your website and help spot any issues with indexing your web pages.
To find your XML sitemap, simply add the following onto the end of your URL: /sitemap_index.xml
E.g. https://grandcrudigital.com.au/sitemap_index.xml
6. Redirects to reduce broken links (premium only)
The premium version of the plugin gives you more options and better control of your SEO. It is priced at US$89 (ex VAT) for 1 site. Keep an eye out, as they do pop it on sale every now and then.
One of the functions of Yoast premium is the Redirects manager. This is important for SEO because if you ever delete a page or change a page URL it will result in a broken page. Google doesn't like broken pages and neither do people.
Therefore, to stop people and Google landing on a broken 404 error page, setting up a permanent 301 redirect will tell Google the page has moved and where it can find new content on another webpage. For a user, they won't even know they have been taken through a redirect. But they will know if they land on a dead end.
With the Yoast SEO Redirects manager, you can add redirects manually. However, Yoast will also prompt you to set up a redirect when you change/delete a page and help you avoid broken links within and to your website.
7. Help with internal linking (premium only)
As mentioned, breadcrumbs are a great way to build up your internal linking structure. But you shouldn't stop there when it comes to internal linking.
For example, here on the WP Hosting blog, if we are mentioning WordPress Hosting options, then it makes sense to link to that page to give the reader further information.
The Yoast SEO premium plugin will provide linking suggestions of pages which potentially relate to each page so you can add in a few internal links for better user experience and to help Google understand the structure and hierarchy of your web pages better.
In conclusion
The Yoast SEO plugin, whether you go for the free or premium version, is a great start to getting on track with SEO. With over 40 million downloads around the world and a 4.9/5 star rating on the WordPress Plugins directory, it's really a no-brainer.
Just remember, Yoast SEO plugin for WordPress enables you to do SEO, it doesn't do SEO for you.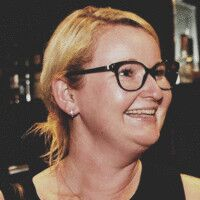 About the author
Casey Bryan is an SEO Consultant and Google Ads Specialist at Grand Cru Digital. Casey started Grand Cru Digital in early 2018 after leaving the city and agency life for country Victoria where she helps small businesses around Australia attract more customers searching for their services/products on Google. In her spare time, she drinks and writes about wine for her 8-year-old blog, travellingcorkscrew.com.au.
Follow Grand Cru Digital and Casey on Skype, Twitter, Facebook, LinkedIn and Instagram.