The use of WordPress templates or themes is common among websites large and small. What is there to be gained from using them?
There are a number of factors to consider when you're planning the "look" and functionality of your website. Do you go for a template approach? Custom design? Perhaps a bit of both?
It's fair to say that complete custom designs for WordPress websites aren't as popular as they have been in the past. One fear that was driving a lot of companies to seek custom work was that their website would end up looking just like everyone else's. Fortunately, there are now millions of WordPress templates or themes available, meaning that you can achieve almost any look you like.
Why go for a WordPress template? Let's examine the advantages:
Download our checklist, "Tips for Choosing a WordPress Theme" here
The benefits of WordPress templates (themes)
First of all, it's worth pointing out the terminology, so that when you're searching online, you know what you're looking at. Templates for WordPress are known as "themes." A WordPress theme is a collection of files (known as "template files") that work together to produce the graphical interface or design of your website. Basically, a theme can modify how your website is displayed, without modifying the underlying software.
This is not to be confused with WordPress page templates, which are layouts associated with individual pages on a WordPress website.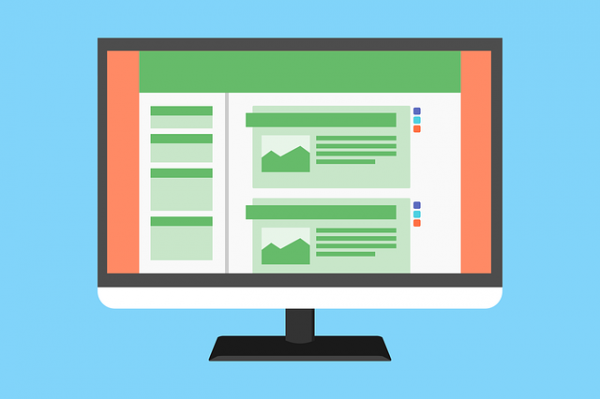 Your choice of WordPress theme impacts all of the front-end styling you see on your website. For example, the theme will dictate;
The overall design and style
Colors and fonts
Page layouts
Widget locations.
Why would you choose a theme over custom design? Well, one of the first things you will notice is that themes are very affordable, especially in comparison to custom website design. Hiring a developer to build your website from the ground up can run into tens of thousands of dollars or more, which is often not practicable for small businesses, hobby sites or non-profits.
Other benefits of note include;
Consistency. A WordPress theme purchased from a reputable creator follows strict standards of coding and provides you with a consistent experience when you're working on your website.
The publication process is easy. A theme can be installed and deployed within minutes.
A WordPress theme can still be customizable. If you need special features, most themes allow for that, but you'll have to hire someone to do the custom coding (or build a custom theme) for you if you don't have the coding skills yourself.  This still tends to be much cheaper than a complete custom website build.
The content management is easy. WordPress themes use smart coding to take your content and display it as you need on a website. You don't need special coding knowledge to add photos or write paragraphs – the back end operates much like a standard "Word" program.
Updates and maintenance are easy. A well-chosen theme is kept regularly updated by its creator and these updates can be automatically deployed to websites. On the other hand, if you have a custom website built, you will also have to arrange and pay for your own maintenance. This can run into quite a lot of money.
You can get a WordPress theme that is designed for mobile. With increasing mobile access to websites, it is very important that yours renders well on any mobile device. If you were to get a developer to create this for you, there is likely to be a considerable cost attached.
It's also worth noting that the relative advantages or disadvantages can be measured by whether you choose a free or premium WordPress theme. There are a number of free themes available, which can be very helpful to a small website on a budget. Free themes chosen from WordPress' official theme directory have the key advantage of having been officially approved through WordPress' multi-step criteria. That is to say, those themes meet the rigorous coding standard expected by WordPress.
Free themes tend to be built with WordPress newbies in mind – they tend to be easy to use and very simple in terms of features. Therein lies one of the potential disadvantages – the free theme usually has limited features and no extra functionality.
You'll also find that free themes tend to offer no support if there is any kind of issue, and many of them are rarely updated. They may be poorly coded, or risk security issues. There's also the risk of "looking like everyone else," if that's something you're hoping to avoid. Many of the free themes have been downloaded millions of times.
Overall, we strongly suggest looking for a reputable, premium WordPress template. Something that is well-supported and reliable.
[tweetshare tweet="WordPress templates are a cost-effective way to build a unique website, without a complete custom build" username="wphosting"]
Finding WordPress themes
WordPress themes exist to cover basically any usage you can think of. There are some specifically designed for certain niches, some that are very plain, and some that are designed to be multipurpose.
One advantage we haven't yet mentioned is that it's not just the fron-end part of your website to consider. For example, if we think about the publication process, there are templates that are created to publish specific types of content. Your graphic design or freelance writing business might require a portfolio, you might want to share news articles, or, you may want testimonials on your website. Custom fields and custom post types are possible with WordPress themes, so it's worth thinking about exactly what you'd like to have on your website before choosing a theme.
Where to find WordPress themes
If you do a search for WordPress themes, you'll be greeted by thousands of hits. You can download them from WordPress' official theme directory, or choose a third-party site such as Theme Forest, Mojo Marketplace or Elegant Themes.
Some of these sites (such as Theme Forest and Mojo Marketplace) are marketplaces that sell themes from many different developers. These two in particular thoroughly vet the themes through a manual submission process. Some smaller marketplaces out there may not be as rigorous, so it's important to check overall reviews and level of support for themes.
A site like Elegant Themes develops and sells their own themes. This is one of the oldest WordPress theme businesses, and they are known for quality coding.
How to build WordPress themes
Firstly, of course the option is always open to hire a developer who specialises in creating WordPress themes. If you're going to take this route, be careful about finding someone who comes with good references and verifiable WordPress experience. "Developer" covers a range of skills and not all will have sufficient knowledge to build a WordPress theme well, despite many advertising as such on the internet!
Secondly, there are builder tools you can use which allow you to design your own templates. Some of these are even able to be saved as themes. For example, you can check out builders like Elementor, Divi and Beaver Builder. These allow you to build your own WordPress template through drag-and-drop methods – no coding knowledge is required.
Get our checklist of tips for choosing a WordPress theme here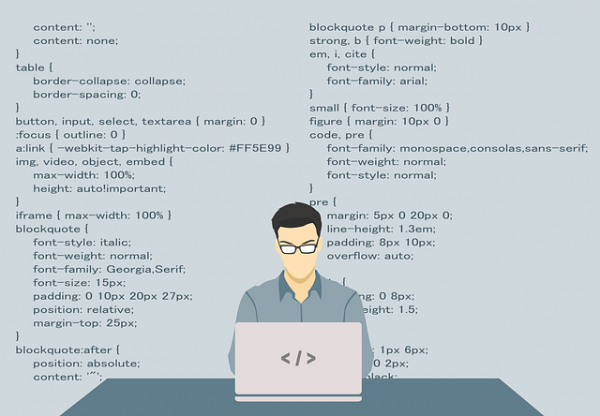 Final thoughts
There are multiple advantages to using a WordPress template over having a completely custom-built site. Besides being a more cost-effective option, you can often get customisations that you'd like with a premium WordPress theme, anyway.
A key to remember is that not all WordPress templates are built equally. There are thousands available and not every source is reliable. Have a list of your vital "must haves" and ensure that your theme not only checks the boxes, but is well-supported too.