The WP Installer allows you  to quickly create a new instance of WordPress on your hosting service.
It's part of our WP Hosting Toolbox: a bundle of cPanel plugins that we have developed to help you streamline and automate key WordPress tasks.
Find the WP Installer by logging into your cPanel account and navigating to the WP Hosting Toolbox section.

Once you have opened our "WP Installer" tool;
Select the domain/subdomain you wish to install WordPress to.
If you would like to install into a sub folder, enter the name of the sub folder, if you would like it installed into the domains home directory (public_html), leave this option blank.
Click Next.

If you have chosen a sub folder, it will be reflected within the file path on the next page.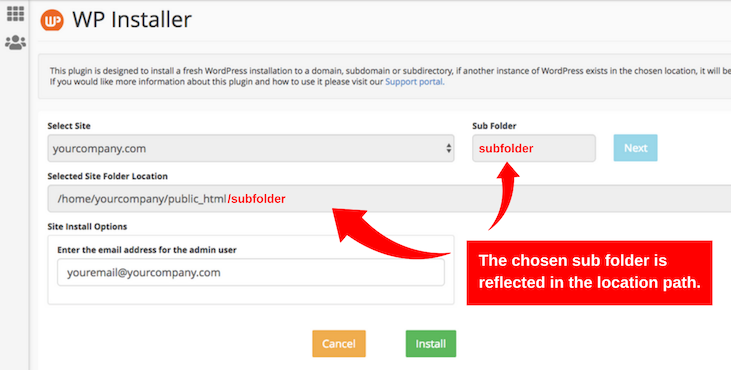 Enter the email address you wish to use for your WordPress admin dashboard login.
Click Install.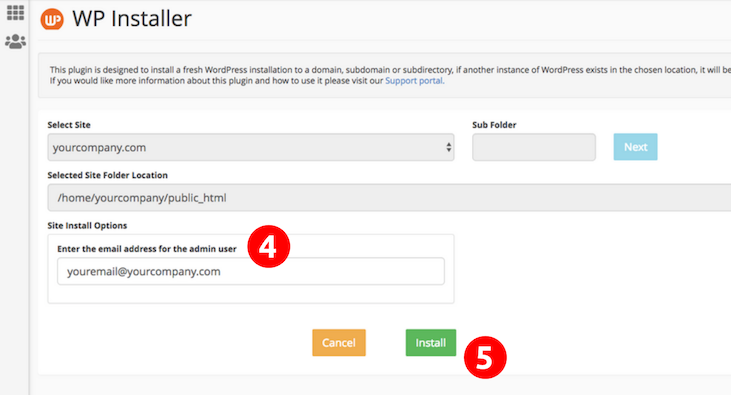 If another WordPress installation already resides within the chosen directory, you will need to confirm that you wish to overwrite it in order to proceed.
All files from your previous installation will be overwritten, including any themes, plugins etc that you had installed.