1. Log into cPanel
2.  Within the WP Hosting Toolbox, select the "WP Clone" tool.

3. From the dropdown menu, select the site you wish to clone.

The tool will then check that the clone can be done on this service, and list any possible problems.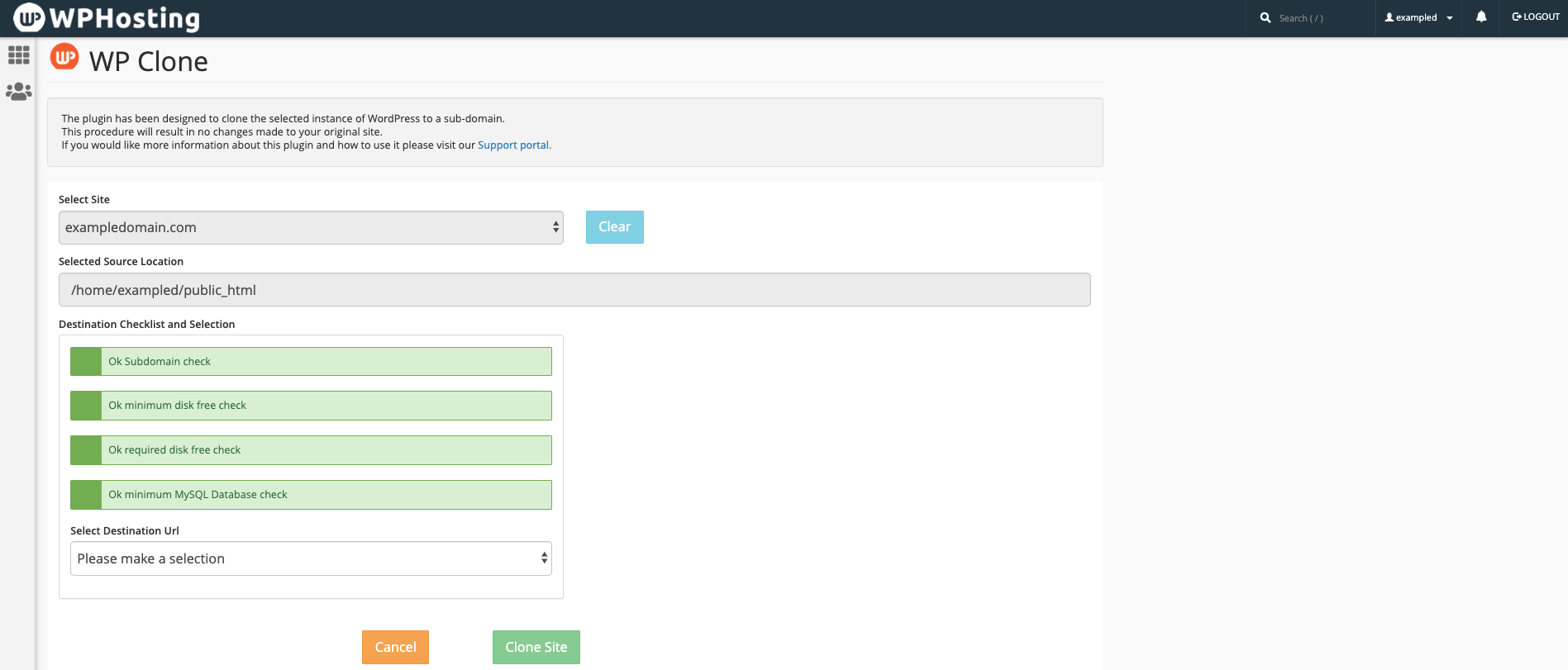 4. From the next dropdown menu, select the subdomain that you wish to clone the site to, commonly used development subdomains will be listed – The subdomain does not need to already be created as the tool will do that for you.

5.  Once the destination subdomain has been selected, click on "Clone Site" and the process will begin.  Once the clone has been completed, the site and admin login URL's will be listed on the right hand side column, the login credentials will be the same as they were on the source site.